CITY-WIDE
On October 17, Michael Glavin took over as the executive director of the Office of Strategic Planning and Community Development. He has worked for the Boston Redevelopment Authority and Bank of America. Glavin succeeds Monica Lamboy, who resigned June 10, having joined the city almost four years earlier. In early October, the City of Somerville fired Rob May, director of economic development, after nearly four years on the job, spokesman Michael Meehan confirmed. Meehan was legally unable to comment on whether May's dismissal was Glavin's call, but said May "has been a part of the long-range economic development of the City," and that his termination did not mean the City's "economic game plan" would change.
ASSEMBLY SQUARE
The new Orange Line T-stop is scheduled to be up and running in 2014. In October, the state awarded the $29-million construction contract to S&R Construction, based in Lowell.

BALL SQUARE
The Book Shop (694 Broadway, , bookshopsomerville.com) now sells used CDs. Owner Gil Barbosa encourages everyone to visit the store's site and contribute reviews of their favorite books.
 DAVIS SQUARE
Bike Boom (420 Highland Ave, , bikeboom.net), a full-service used bikes store, is now open seven days a week 10 a.m. to 8 p.m. weekdays and 7 p.m. on weekends.
Bone Appetit (389 Highland Ave) is now closed.
Boston Burger (37 Davis Sq, , bostonburgerco.com) has almost completed its expansion, adding 400 square feet  to the dining room. A connecting wall still needs to be knocked down. The restaurant is also awaiting approval of its new beer-and-wine license, required because of the alteration to the premises. Having missed the Licensing Board's October agenda, the restaurant will petition for its new license at November's meeting, according to owner Paul Malvone.
Dave's Fresh Pasta (81 Holland St, , davesfreshpasta.com) is planning a 45-seat, 65-capacity wine and antipasto bar where Black & Blues (89 Holland St) used to be. The as yet untitled place is a joint venture between owner Dave Jick and wine buyer Felisha Foster. They have a five-year lease, contingent on getting a liquor license.  At a hearing October 17, the Licensing Board awarded one available "All Forms Alcoholic Beverages 7 Day" license to La Brasa (118-120 Broadway) instead of the Jick-Foster business. Jick is optimistic about getting a license in the future but admits the project is mostly on hold without it.
From November through March, the Davis Square T Stop will be closed on weekends, according to the Boston Globe, so the MBTA can "complete $80 million in repairs designed to keep trains from derailing, transit administrators said yesterday. "The Porter and Alewife stations will also be closed.
Five Horses Tavern (400 Highland Ave, , fivehorsestavern.com) opened in early September. Owner Dylan Walsh has nothing but praise for the first month of operations. Walsh is introducing $5 pizzas for lunch and plans on adding brunch to the mix beginning in November. Five Horses also participated in both sessions of Harvest Fest on Oct. 15.
Gargoyles (219 Elm St, , gargoylesrestaurant.com) closed in October after more than 16 years in business. The space is in talks to become the The Painted Burro, a Mexican restaurant helmed by Joseph Cassinelli, owner of Pizzeria Posto (187 Elm St, , pizzeriaposto.com). Cassinelli says he "still needs to close the deal and is waiting until he has the keys in hand" to set any sort of timetable.
Knucklebones (196 Elm St, , knucklebones.us), is excited to have found their space. Founder Mitch Zeisler envisions this location, complete with a 30-by-40 foot yard behind the store, as a whole new resource for kids. "I want to bring in athletes, nutritionists and chefs into the store to create an epicenter of athletic service," he gushes.
The Caning Shoppe (55 Elm St, , caningshoppe.com) from its former location at 200 Elm St.
EAST SOMERVILLE
At a hearing on October 17, the Licensing Board awarded one available "All Forms Alcoholic Beverages 7 Day" license to La Brasa (118-120 Broadway). La Brasa is the brainchild of decorated chef Frank McClelland – renowned for his work at Sel de la Terre and L'Espalier – and his mentee, Daniel Bojorquez, who has worked at both restaurants. McClelland plans to invest $500,000 in La Brasa, according to Wicked Local Somerville.
East Somerville resident Rebekah Powers, the Maitre d' at Drink and a protégé of Drink owner Barbara Lynch, hopes to open a French restaurant in the developing section of East Broadway.
The basement of the Edgerly Education Center (11 Otis St, , ) is the new home of the Somerville Youth Development & Boxing Club, which opened Oct. 21. Anyone under age 21 can use the club at no cost, if they commit to two monthly hours of community service. Anyone over age 21 can use the club for a $25 monthly or $250 annual fee. So far there are more than 100 members. The program is one of many in the Edgerly basement. Others include substance abuse education courses, job interview counseling, resume writing classes and homework assistance.

INNERBELT/BRICKBOTTOM
In early October, the City told Waste Management (10 Poplar St, , wm.com) that it was terminating the company's lease, as of October 1, 2012. "No one is going to want to locate a new corporate headquarters or new housing or a new restaurant right next to a trash handling facility," said Mayor Joseph Curtatone in a statement. "We'd hate to have the next big company say we'd love to be in the Brickbottom area except for the trash facility next door," said spokesman Michael Meehan. Waste Management spokesman Jim Nocella said there were no other usable parcels for a new facility in Somerville. "There's not a lot of empty space out there," he said.
SPRING HILL
On September 21, O2 Yoga (288 Highland Ave, , O2yoga.com) announced it was opening a new studio this spring in Cambridge, between Harvard and Central. "This new studio will of course offer awesome O2 Yoga, but will also have a vegan cafe," wrote owner Mimi Loureiro on the O2 blog..
In August, Somerville Journal / Wicked Local (80-82 Central St, , wickedlocal.com/Somerville) moved from its former location in Davis Square. "We kind of miss the food options," admitted reporter Auditi Guha. Reporter Andy Metzger said the new office made it more convenient to cover City Hall (93 Highland Ave). And both agreed that writing on Tuesday nights has been tougher because of the classes upstairs at the Mary Flynn Murphy L Dance Studio (156 Highland Ave).
Three Little Figs (278 Highland Ave, 617-623-FIGS, 3littlefigs.com), a cafe and espresso bar, planned to open in late October in the former location of Café Aroma. Hours will be 7 a.m. to 4 p.m. weekdays, 8–4 Satudays and 9–3 Sundays. "The mix of ages and cultural backgrounds makes Somerville a real place of opportunity for us," says owner Katie Rooney, a Jamaica Plain resident.
World Rhythms Dance and Fitness (313 Highland Ave, ) closed in September.
Zinsky the Obscure, the debut novel by Somerville Scout editor Ilan Mochari, (zinskytheobscure.com) is due out in early 2012. Stay tuned to this space for updates.
UNION SQUARE
Casa B (253 Washington St, casabrestaurant.com) had hoped to open by October 15. Co-owner Angelina Jockovich has moved that date back due to unpredictable construction. "There is no schedule but we plan on opening before the end of the year," she says.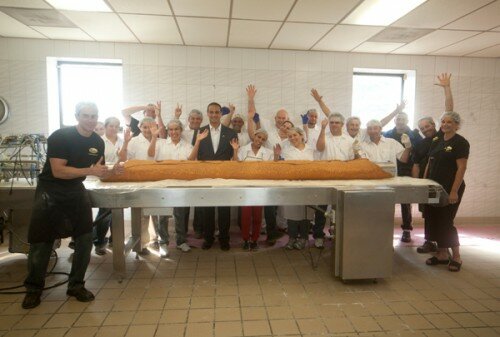 Golden Cannoli (33 South St, , goldencannoli.com) created a 10-foot-long pastry, selling pieces for $1 and donating profits to local causes, including the Somerville Youth Development & Boxing Club. In 2012, they hope to create a cannoli large enough to set the Guinness World Record, according to Maria Elena Malloy, the VP of Marketing and Advertising.
The car-sharing upstart iCar (68 Prospect St) closed in August after one year in business. "We were having trouble in these challenging economic times," general manager Pat Walsh told the Globe's Katie Johnston. "We didn't grow the way we intended to." A few weeks later, Mint Cars On-Demand, a car-sharing company with a home base in New York City, announced it was acquiring some of iCar's assets. Already, Mint is operating at 90 Elm St, where iCar used to be. There were also iCar vehicles at 620 Broadway and 55 Webster Ave, but at press time Mint had not added those to its fleet.
WILSON SQUARE
RAW (15A Elm St, , rawnewengland.com), a retail store with gear for skateboarders, opened in the former location of Tea Zone. Previously, RAW was located at 622 Somerville Ave.
Share this:

One Response to "What's New: November/December 2011"
Leave a Comment