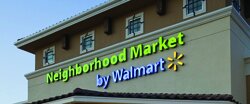 Since the last time we wrote about the proposed Wal-Mart grocery store in Assembly Square, two members of the group Somerville Local First (SLF) (21 Properzi Way) wrote an editorial in the Boston Globe saying that the organization "has decided to oppose Wal-Mart's proposed expansion into our city."
When we spoke to SLF executive director Joe Grafton recently, he softened that statement, explaining, "Our position is not a straight 'no Wal-Mart under any circumstances' position." In speaking to us and on SLF's blog, Grafton said SLF and other community groups were figuring out a set of conditions under which they would support a Wal-Mart store opening in Somerville.
We decided to weigh the pros and cons of having Wal-Mart move into town, based on input from SLF, the City of Somerville and others.
PRO:
If a Wal-Mart moves in, it could help get the ball rolling on Assembly Square redevelopment.
Improvements being made to roadways and the physical plant, together with planned new housing units, should help draw businesses to the area. Redevelopment is just getting started; if a large, well-known business like Wal-Mart moves in, it would be a vote of confidence that could well attract other tenants. "Every new foot in through the door makes it a more attractive area to the next foot in through the door," says Michael Meehan, the city's former director of communications. (At the time Scout spoke to Meehan, he still held the position.)
CON:
Average wages could be lower than the $13.18 per hour Wal-Mart cites as the average for Massachusetts employees.
Wal-Mart lists the average hourly wages for "regular, full-time associates" in each state. As we reported in our earlier post, it makes a difference whether the average wage Wal-Mart cites includes both full- and part-time workers, because many Wal-Mart workers are part-timers who might earn less. Wal-Mart spokesman Steve Restivo said the majority of jobs Wal-Mart creates are full-time, but he didn't provide a specific percentage.
We look at other pros and cons of how Wal-Mart could affect employment, grocery prices and other factors in the November/December print issue of Scout.
Share this:

One Response to "Wal-Mart: Pros and Cons"
Leave a Comment